Welcome to Pearsons Engineering
Bringing classic cars to life, on the track and in your garage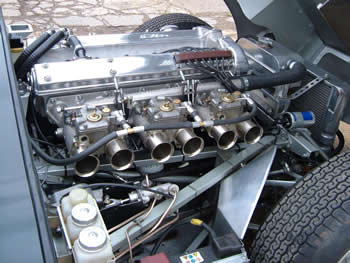 With a rich heritage in motorsport, Pearsons Engineering has a breadth of experienced in all aspects of historic racing.
We are specialists in the restoration and race preparation of classic cars, most notably Jaguar and Ferrari.
At our comprehensive, secure workshop in rural Northamptonshire we provide end-to-end facilities to the classic car owner:
• Routine maintenance & servicing
• A comprehensive spares service
In addition, we offer both partial and complete vehicle restoration.